Local 8782 was first chartered in 1979. With more then 1100 brothers and sisters working in the steel industry in Nanticoke Ontario we are proud Canadian steelworkers and we collective bargain for Stelco LEW, Stelco Pickling Division, Harsco and ESM.

Jan.13/2020

The company will not be accepting student applications this year due the the scheduled outages.

On December 9/19, Our local President Randy Graham, on behalf of Local 8782 and the Steelworkers National Office, presented a $1750.00 cheque to Al Martens of the Simcoe Caring Cupboard. This money comes from the Steelworker Humanity fund. This year the Steelworkers distributed $229,750.00 to 112 food banks across Canada. Over $19,000.00 was given to local food banks in our surrounding area.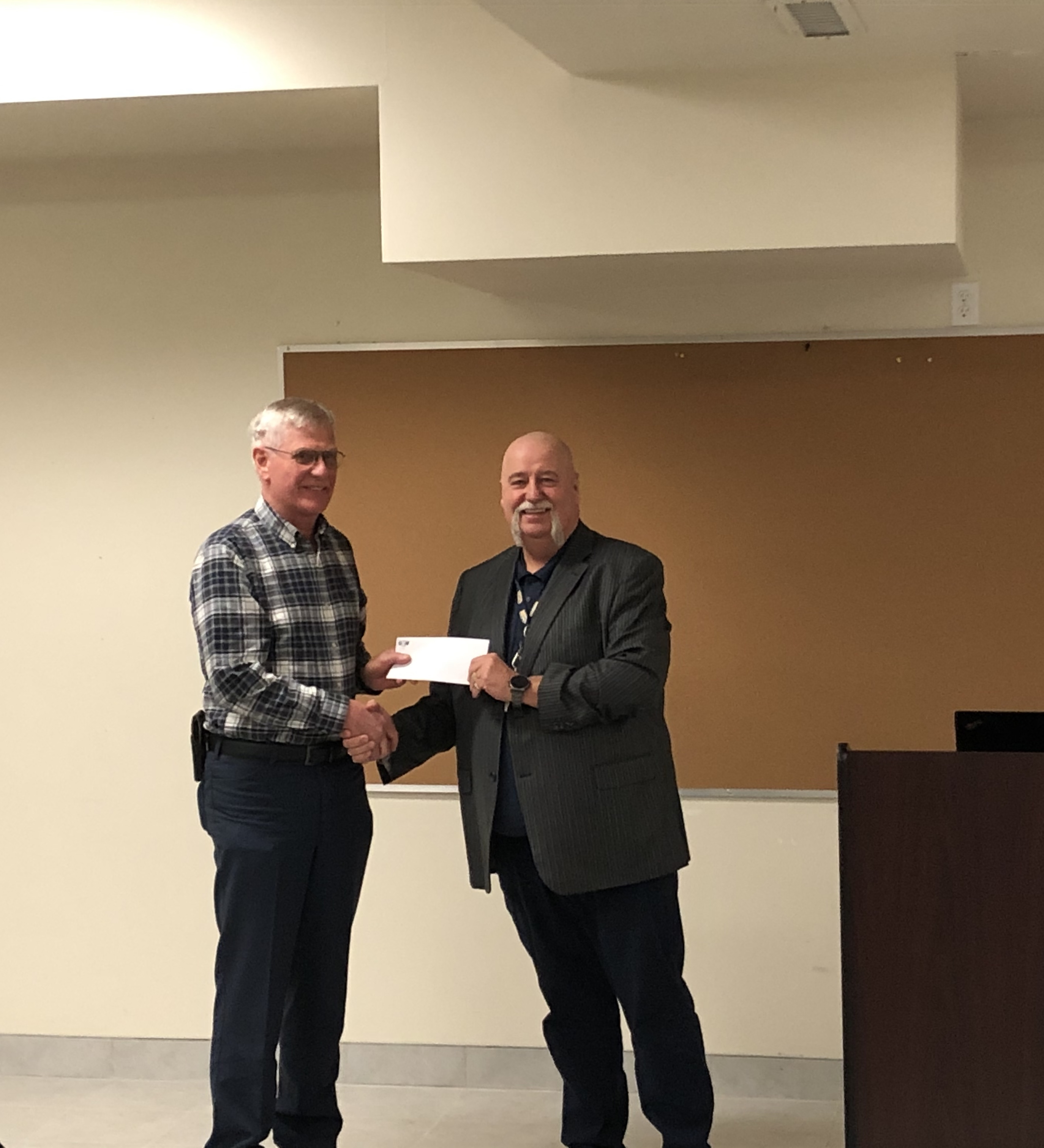 On Saturday December 7/2019 a few of the locals and some family members got together to help serve the Salvation Army's annual Christmas Dinner. The Salvation Army cooks up a full turkey dinner for some members of the community who may not otherwise have the opportunity.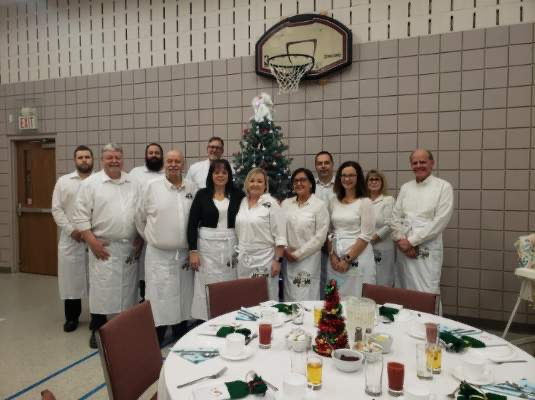 On Monday Nov.25/19 USW local 8782 and Stelco management delivered the proceeds from our annual Christmas gate collection. USW local 8782 President Randy Graham and Stelco's Vice President of Operations Dave Rivard Handed over $17150.00 in cash and 860 lbs in food and toys to Simcoe Salvation Army's Terri Simmons. USW local 8782 would like to thank all who participated in donating and helping in the gate collection. We would also like to thank the Salvation Army for distributing our donations to help the less fortunate during the holiday season.
Committee Members Needed!
The Ways and Means Committee is looking for volunteer to sit on its committee.

For information about the committee or, anyone interested in becoming a member please contact Terry Barnard @ 519-587-2000 ext. 225
Sept.06/19
Local 8782 attended USW local 2020 Rally in Kitchener at Care Partners HQ.
On Friday May 31st 2019 approximately 30 home care coordinators and administrative staff in Sudbury, Ontario were locked out by their employer. The Care Partners members have been on the picket line since June 3rd and have been waiting to get back to the table. Local 8782 donated $1000 in support on those members.
Aug.29/19
Local 8782 delivered 100 backpacks to the Salvation Army in Simcoe for distribution to area school children in need of school supplies.
Aug.28/19
Representatives of local 8782 went to Hamilton to partner with the Hamilton Steelworkers Area Council members and local businesses to pack 1500 backpacks for school aged children that were in need.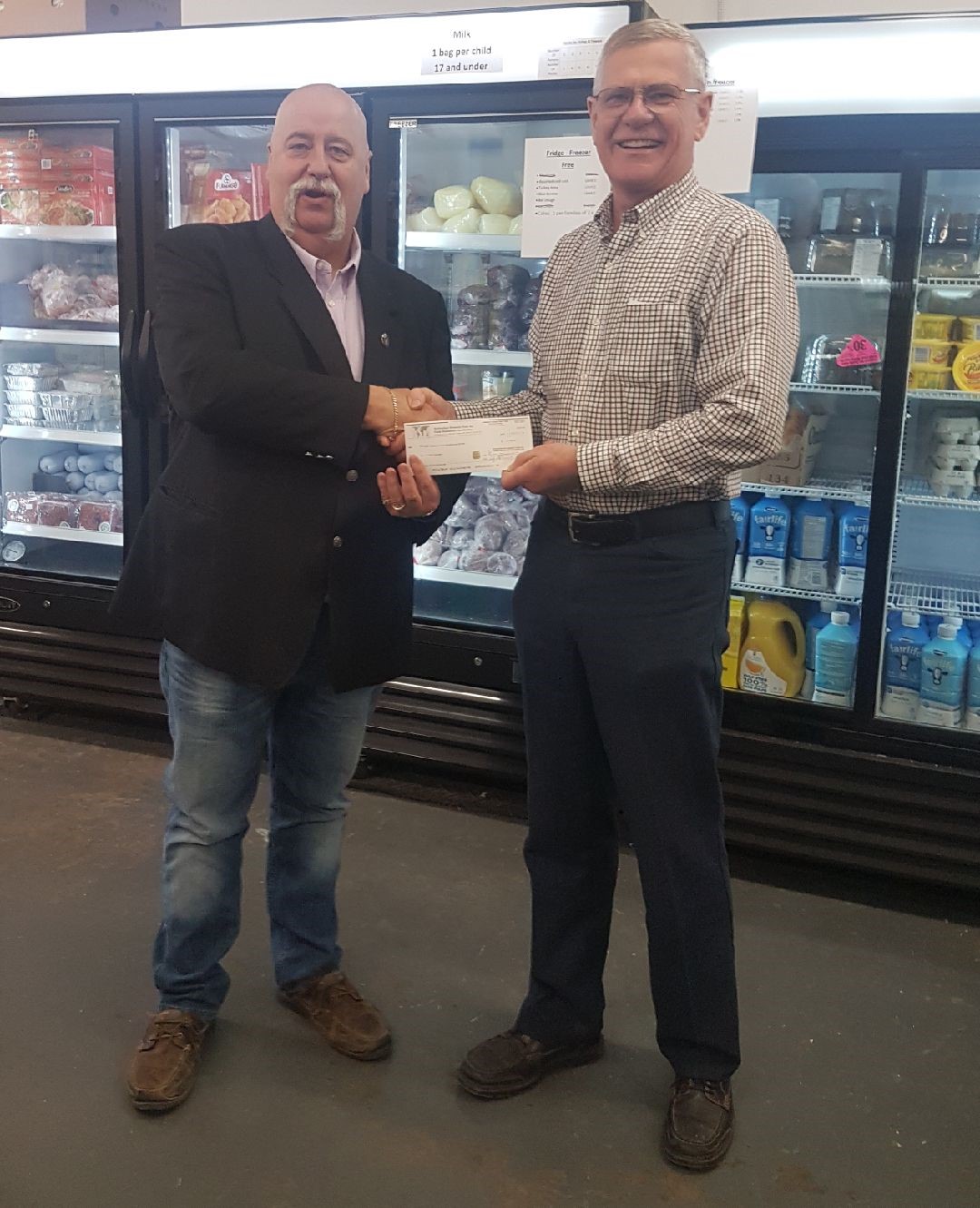 On Wednesday Dec.19/18, Randy Graham on behalf of USW Local 8782 and the United Steelworkers Humanity Fund, presented Al Martens, Administrator of Simcoe Caring Cupboard a cheque for $1700.00. The USW Humanity Fund contributed $188,800.00 to 112 Food Banks across Canada during the 2018 Holiday Season, $14,950.00 of which was distributed in Southern Ontario including this donation.
On Saturday Dec.08/18 some of the executive and their family helped the Salvation Army with their annual Christmas dinner. The Local members served a turkey supper that was prepared by the Salvation Army for some less fortunate members of our community.
From left to right, Terry and Lesa Barnard, Mark Lombardo and his Mother Donna, Randy Graham, Donna Wingrove, Rob and Paula Bussey and Fred Sebring.

On Friday Nov.23/18, the United Steelworkers Local 8782 along with Stelco, were pleased to present to the Salvation Army in Simcoe, a donation of money, food and toys from our annual Christmas gate collection. Our members along with Salaried personnel stood in the frigid temperatures to collect $12,000.00 in cash and 1188lbs in food and toys for those in need! The company pitched in an additional $5,000.00 to bring our cash total to $17,000.00. We are proud of all workers at Stelco Steel for their generosity in making Christmas just that much better for some less fortunate. USW Local8782 would like to thank you all!